Попробуйте бесплатное приложение для МЛМ на базе нейросети
Попробуйте бесплатное приложение для МЛМ на базе нейросети
Your personal account
to work with the team
Register to create a system for free
16 Years
in branch
16 Years in the industry
268
System
268 Connected
systems
692 700
Users
692 700 Users
in the system
Set up a working tool for you and your team
Transfer of reliable data from distributor to distributor
Training and step-by-step involvement of a beginner in the MLM structure
All the necessary web tools for working with a team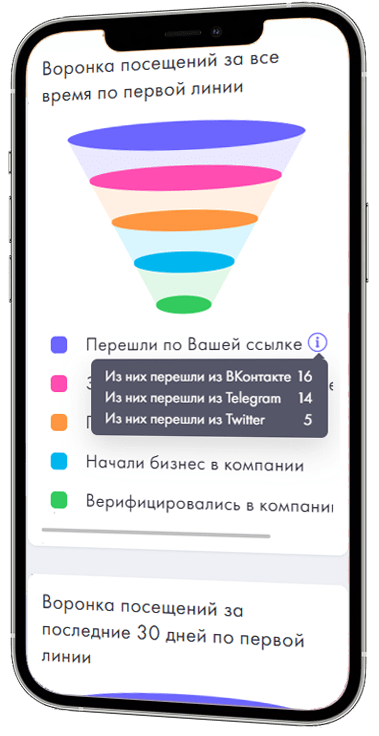 Recruta - assistant in MLM business
Fill the system with your content and launch your unique funnel for potential customers
For MLM owners
companies
Provide distributors with a ready-made tool to help them improve their sales and build their structure
For Top MLM leaders
companies
Train partners and follow the growth of the structure
For
infobusinessmen
Create your courses and share your unique content
Functions of the Recruta system
Set up a working marketing tool
for you and your team
Functions that the system performs
Structure Growth Control
Drive new customers by setting up paid advertising
Step by step training for beginners
Think over a training plan and create tasks that will open as you complete
Monitoring the work of partners
Use statistics to study the productivity of your partners
Structure Alert
Set up notifications about upcoming events and webinars for structure members
Communication with the structure
Connect mass mailing services to the system, use the wall to communicate and Telegram chatbot
Business process optimization
Automate payment acceptance, monetization of paid training, removal of inactive users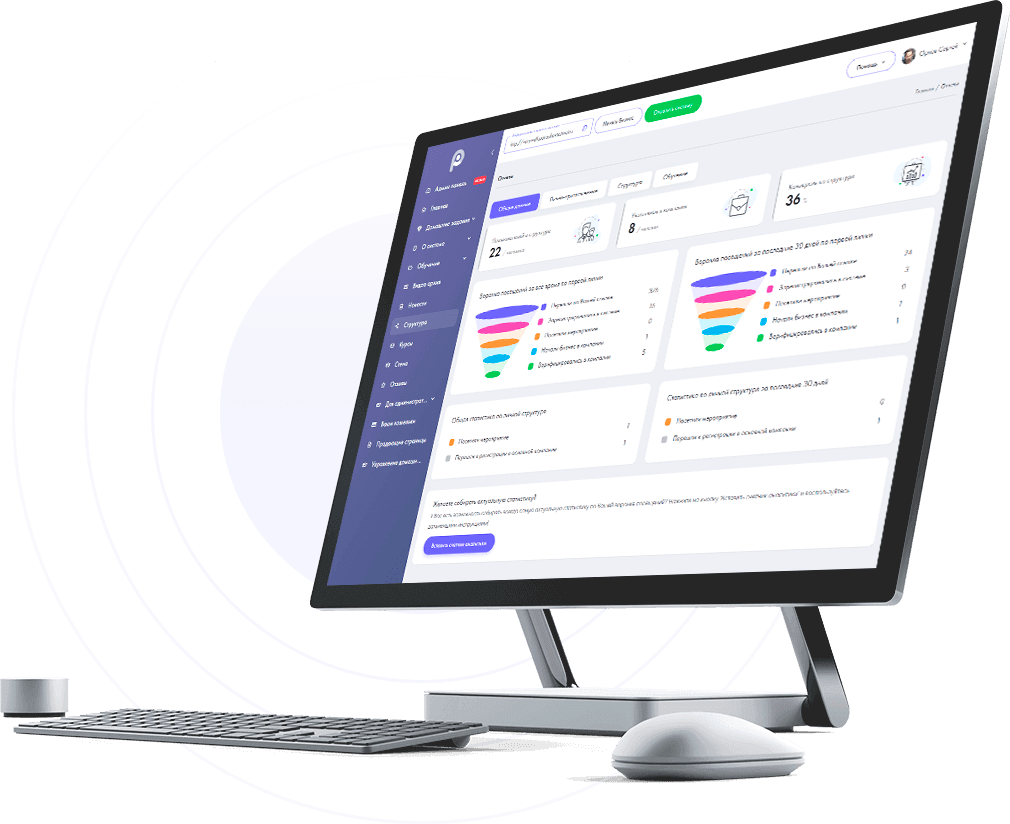 Features of the Recruta platform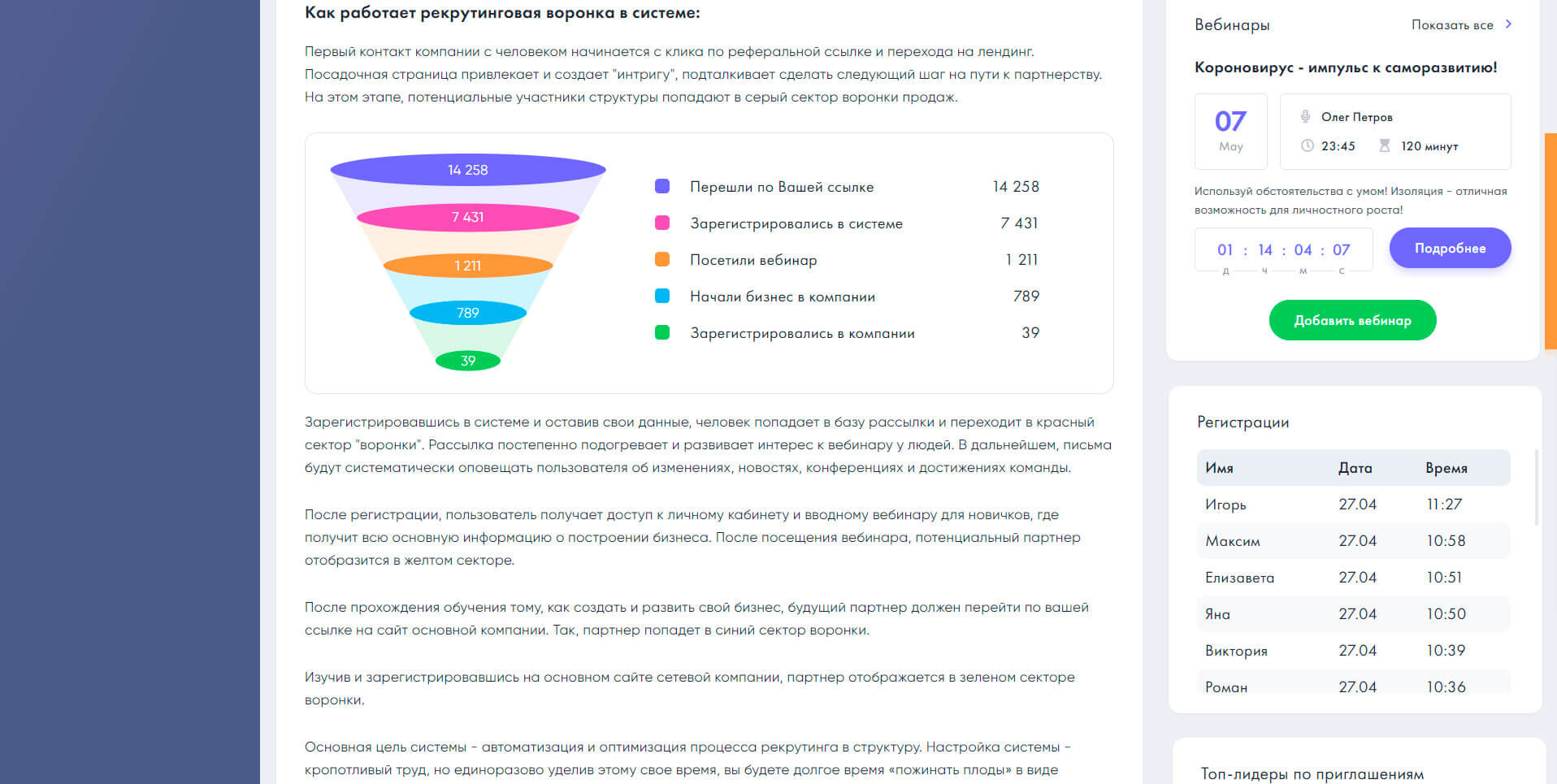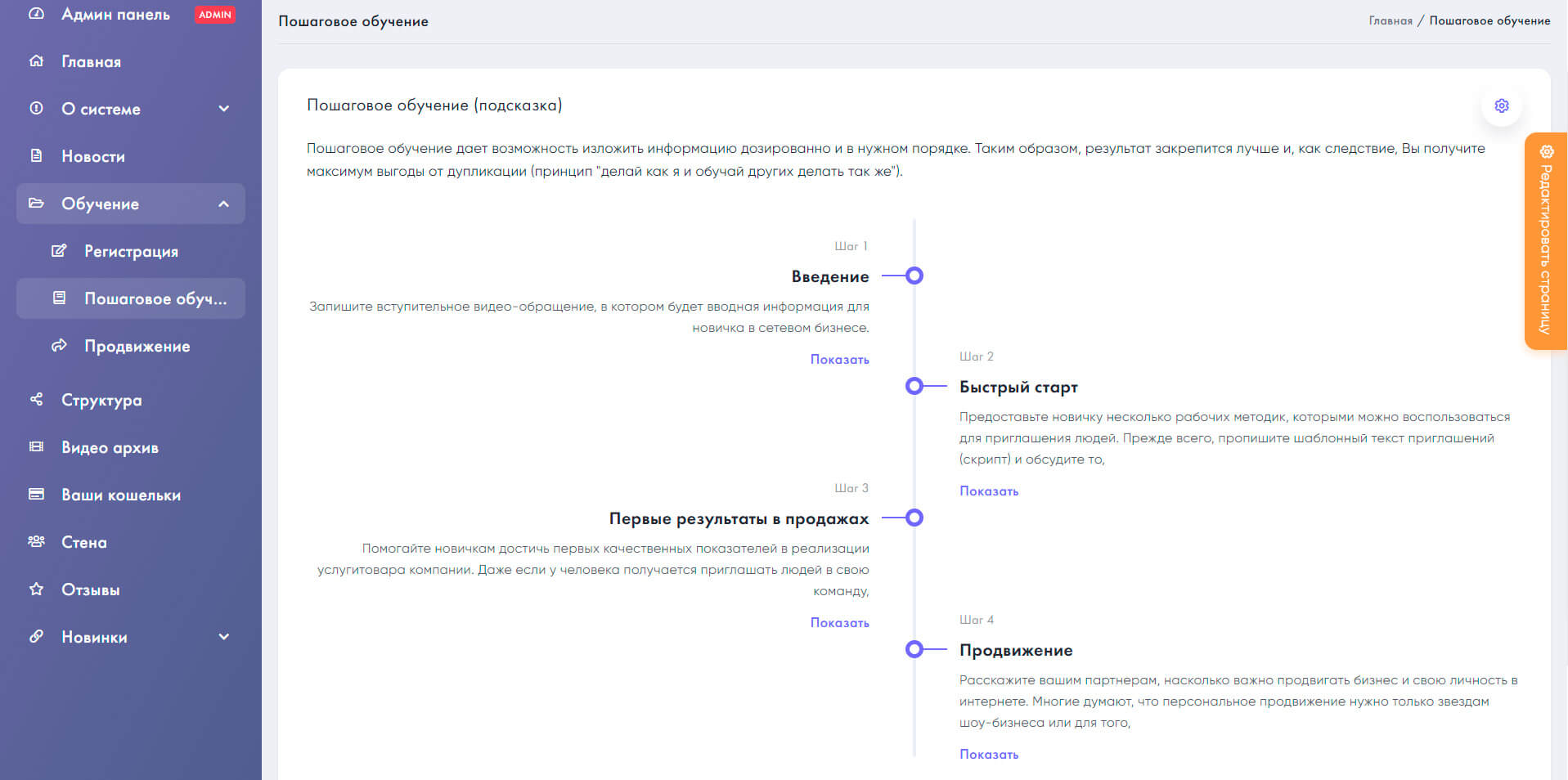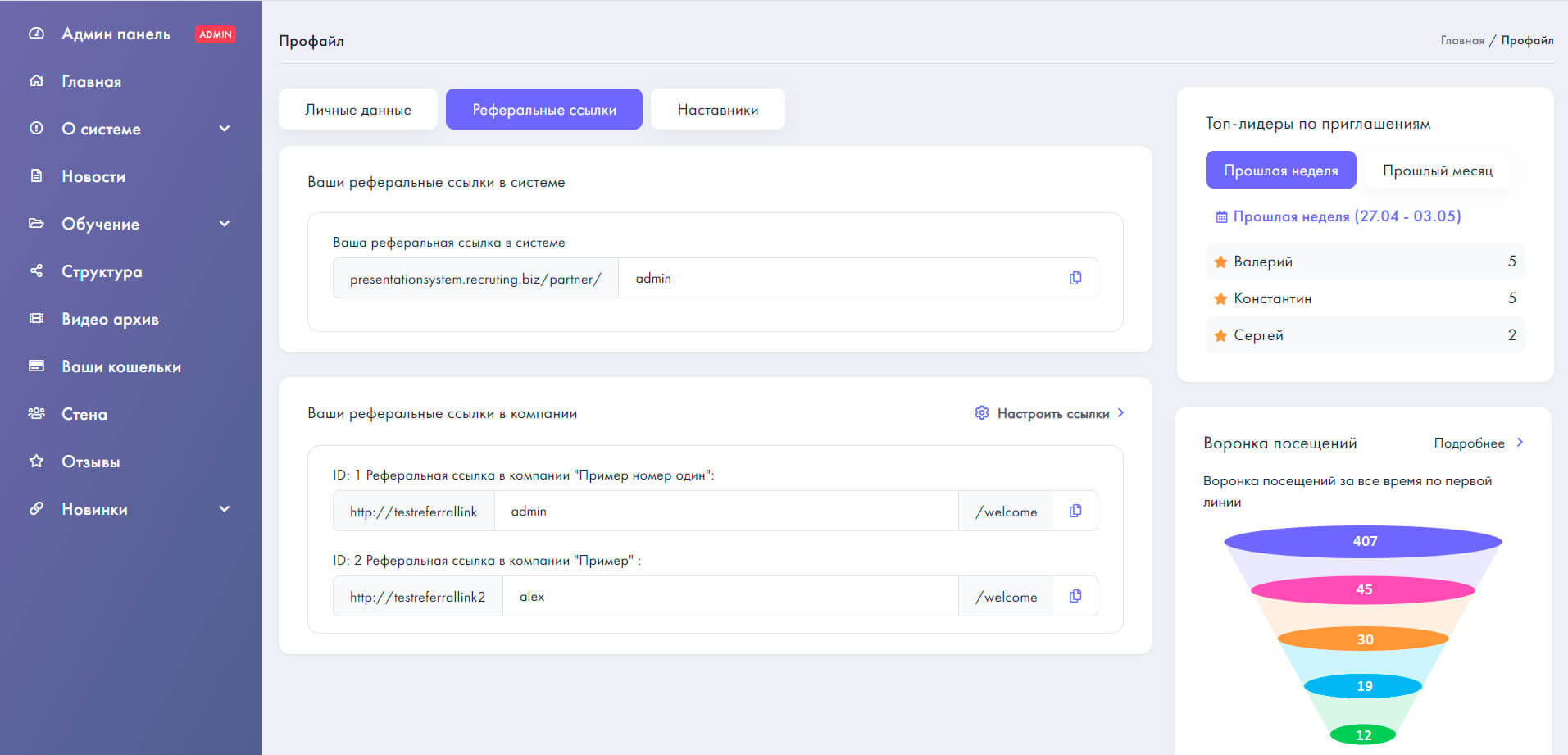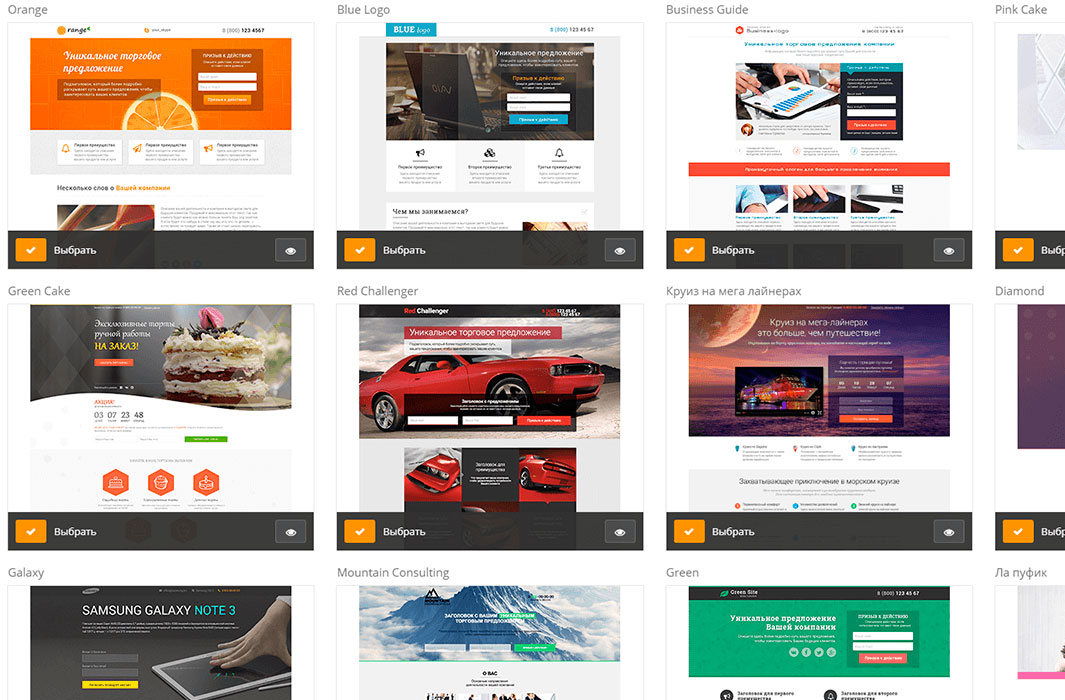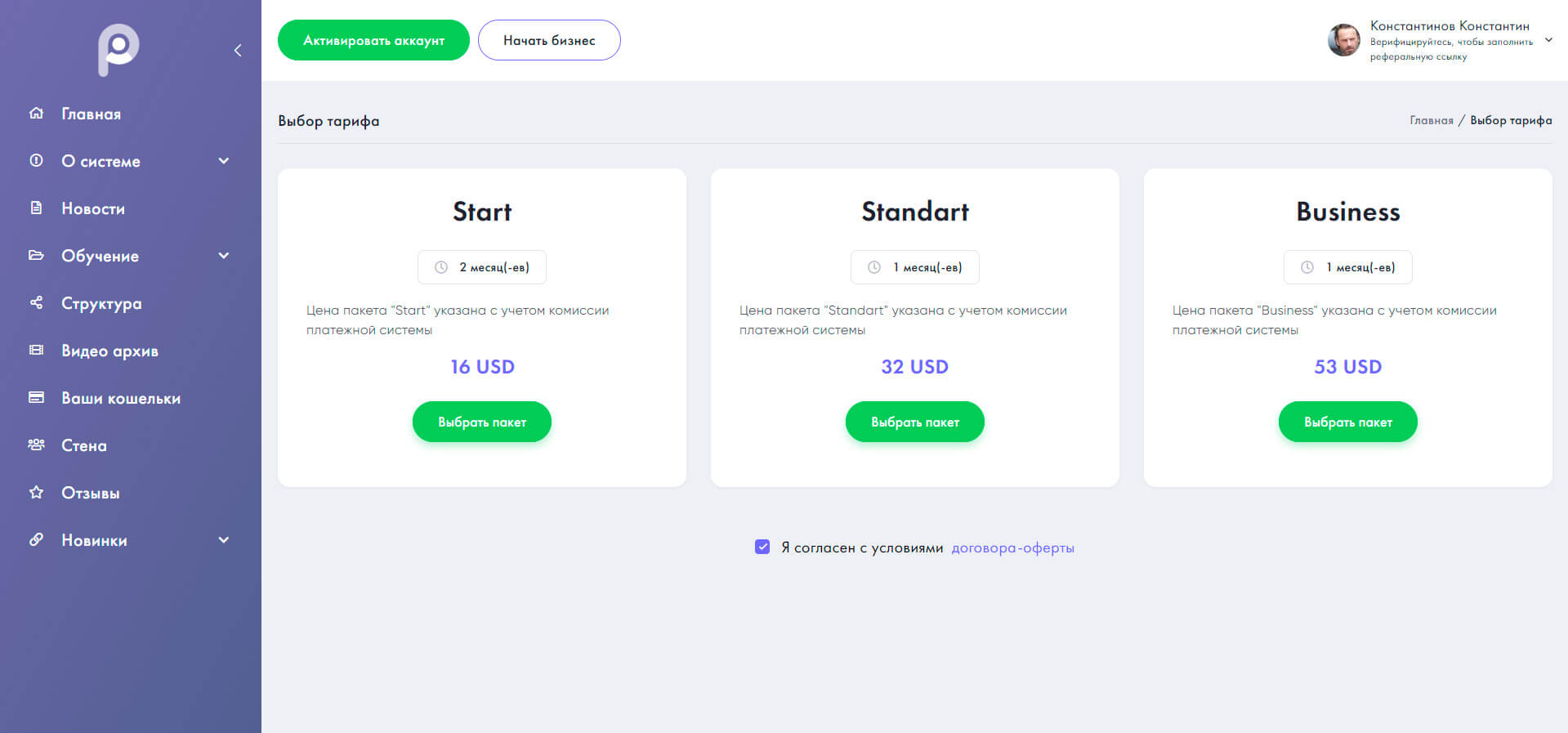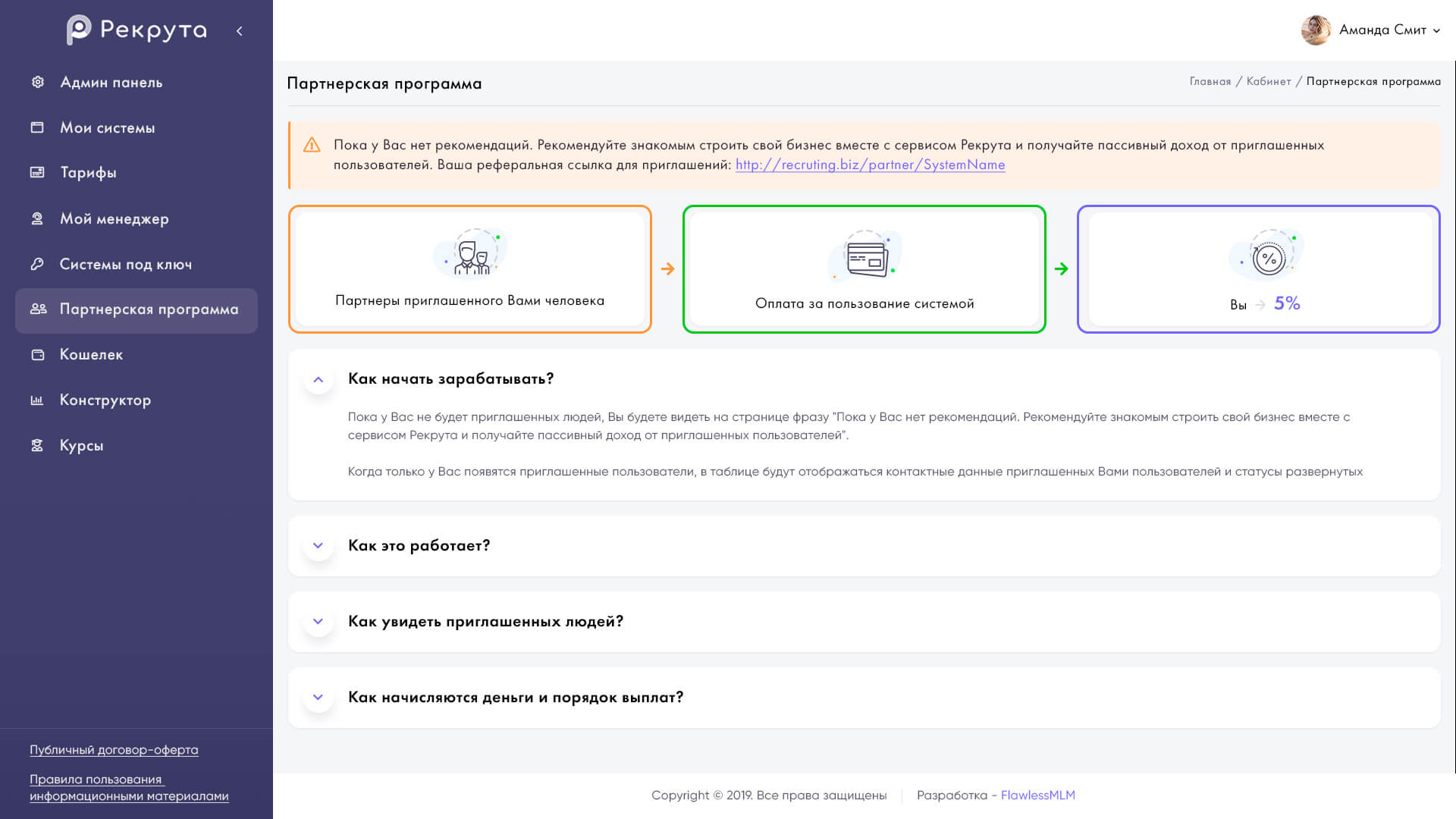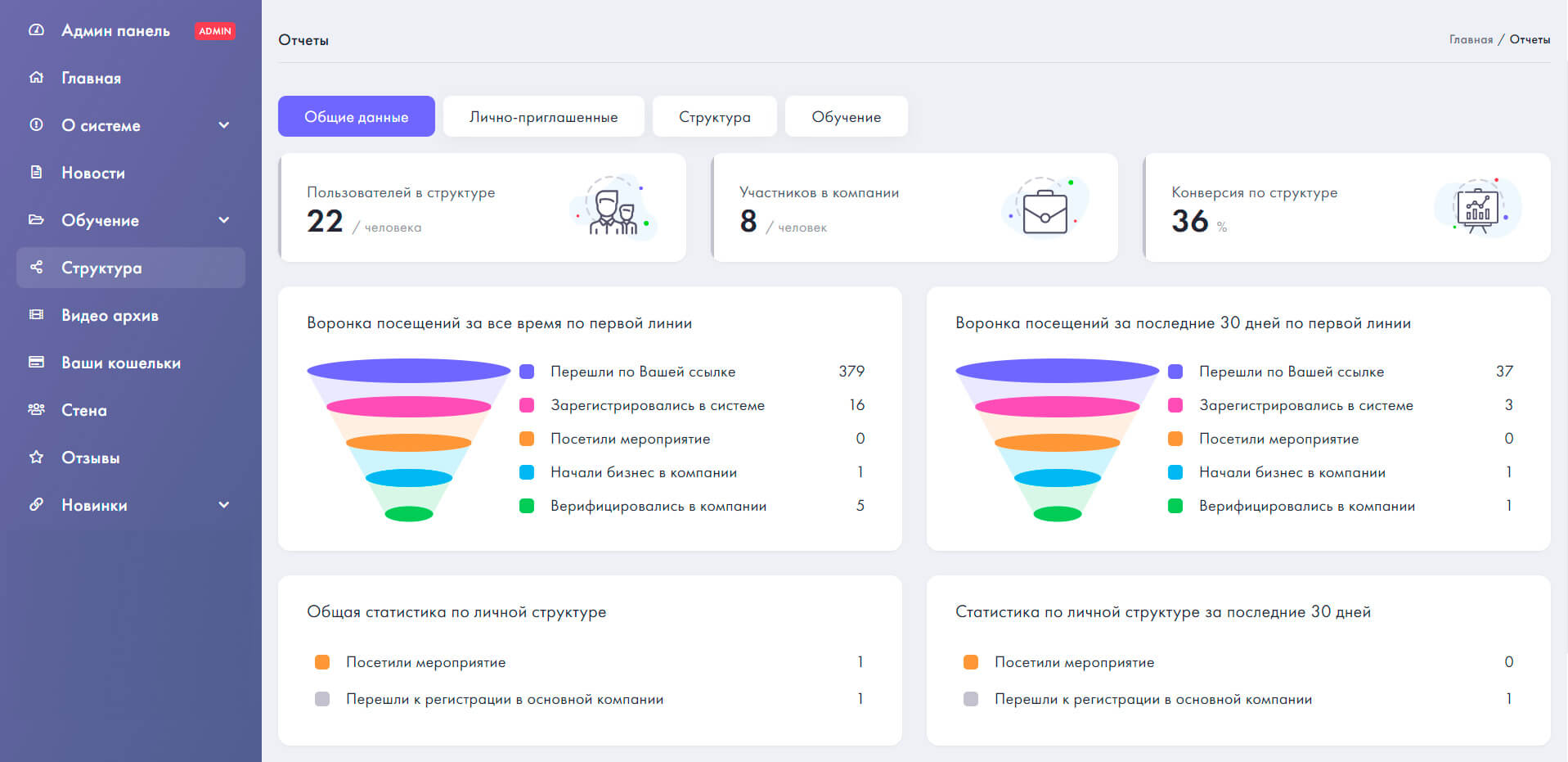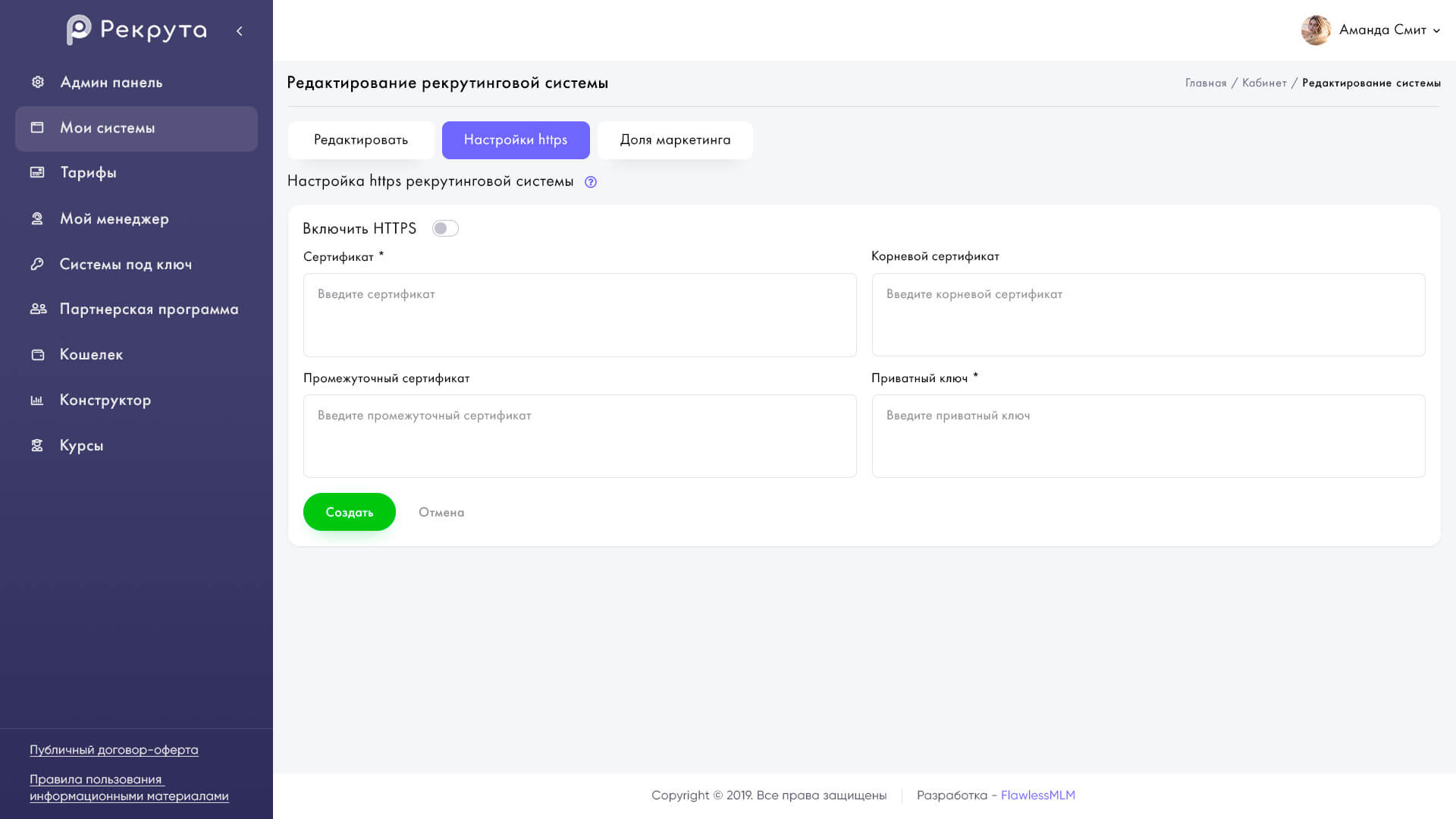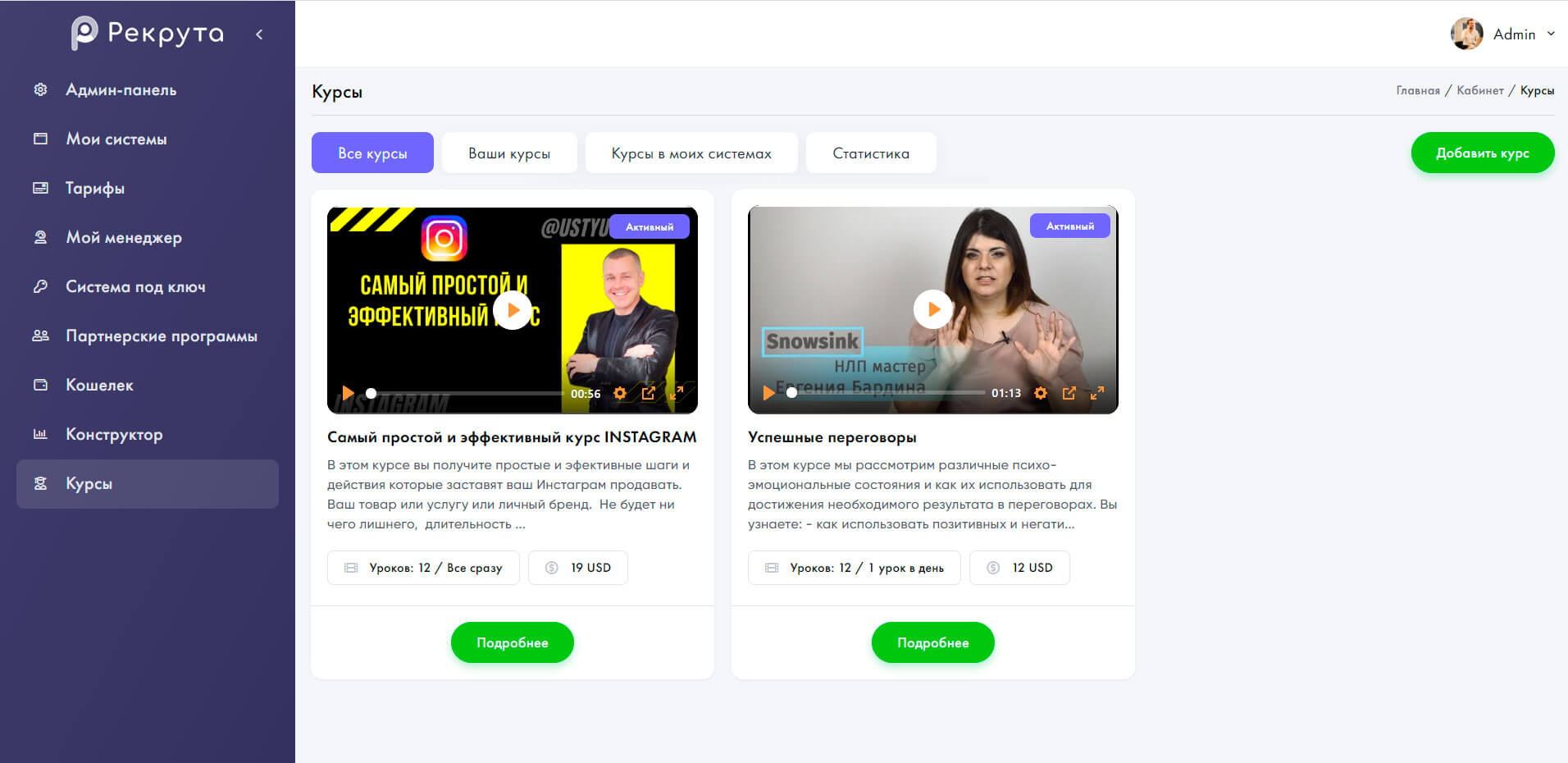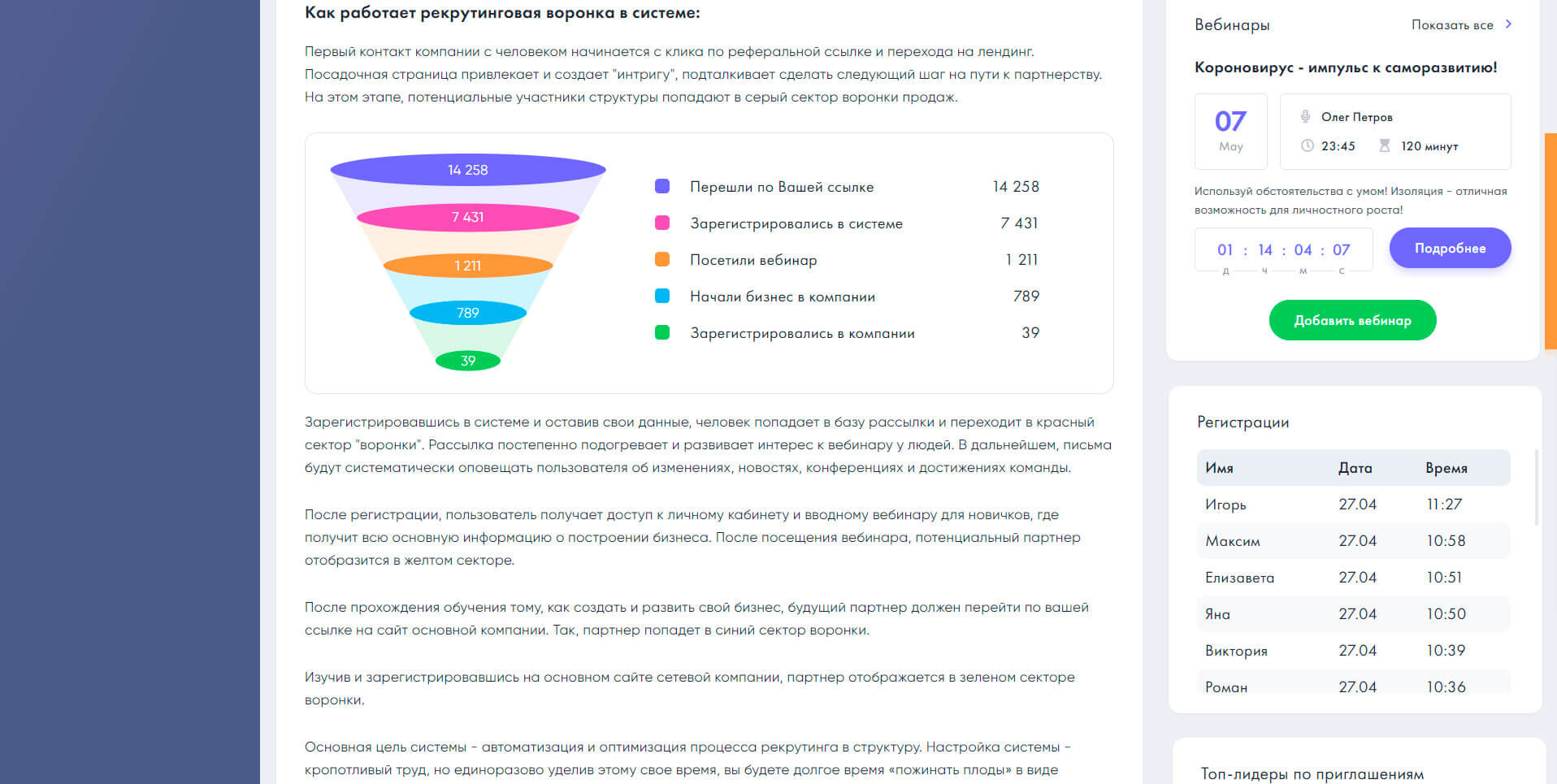 Sales funnel
Setting up duplication of your actions at all stages of the user path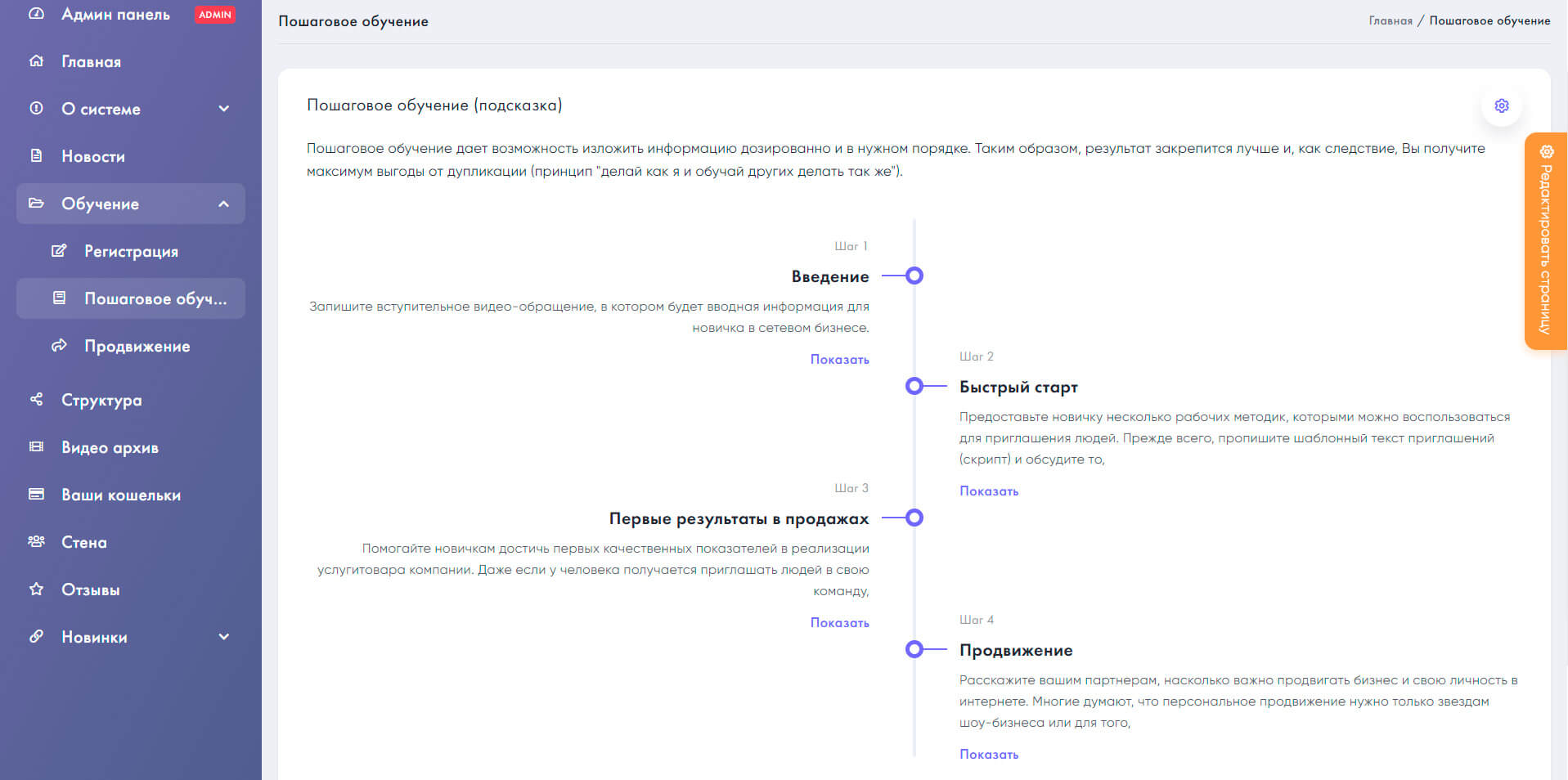 Setting up training
Creating a step-by-step route to involve a new partner in the team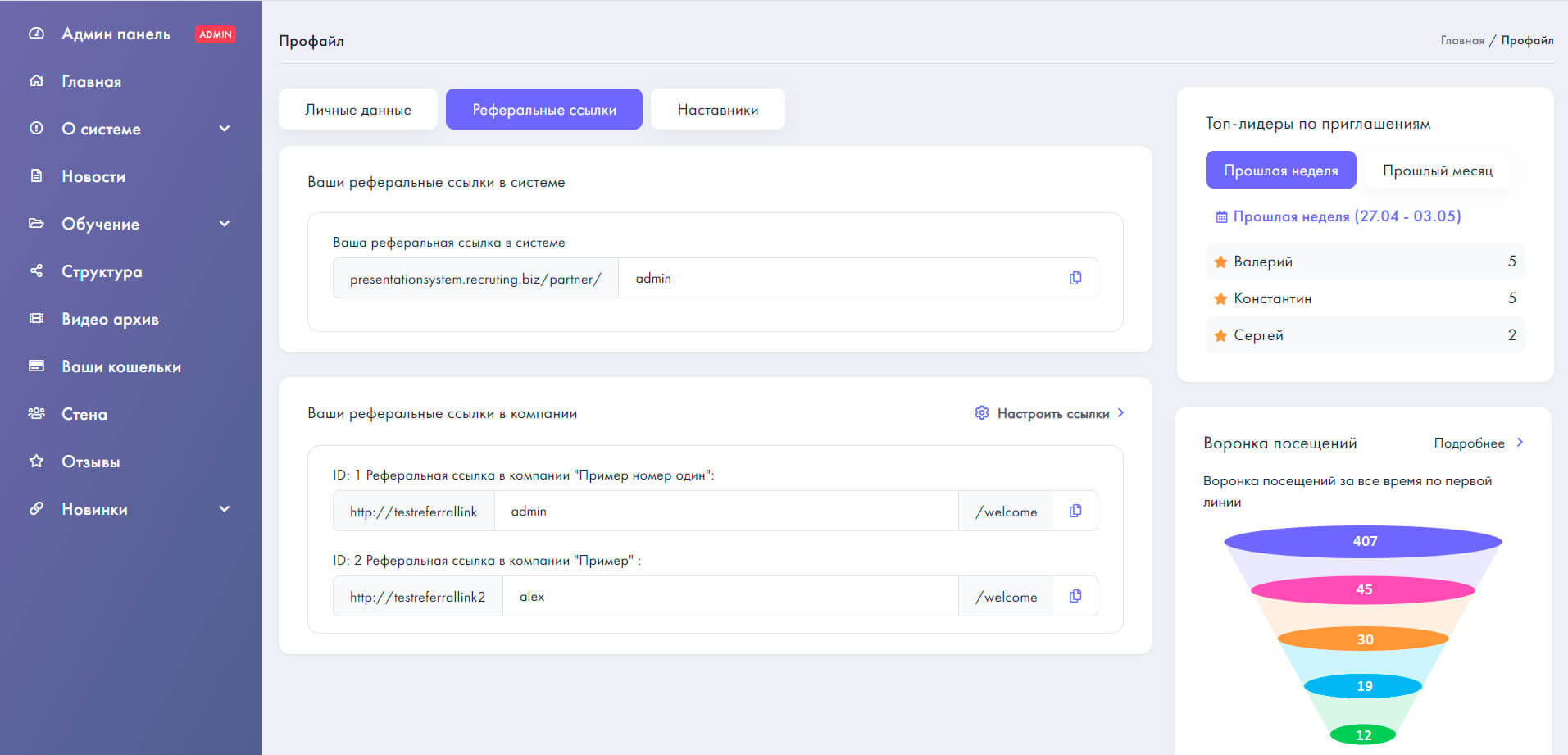 Referral links
Automate the process of building the structure and linking multiple projects to a single structure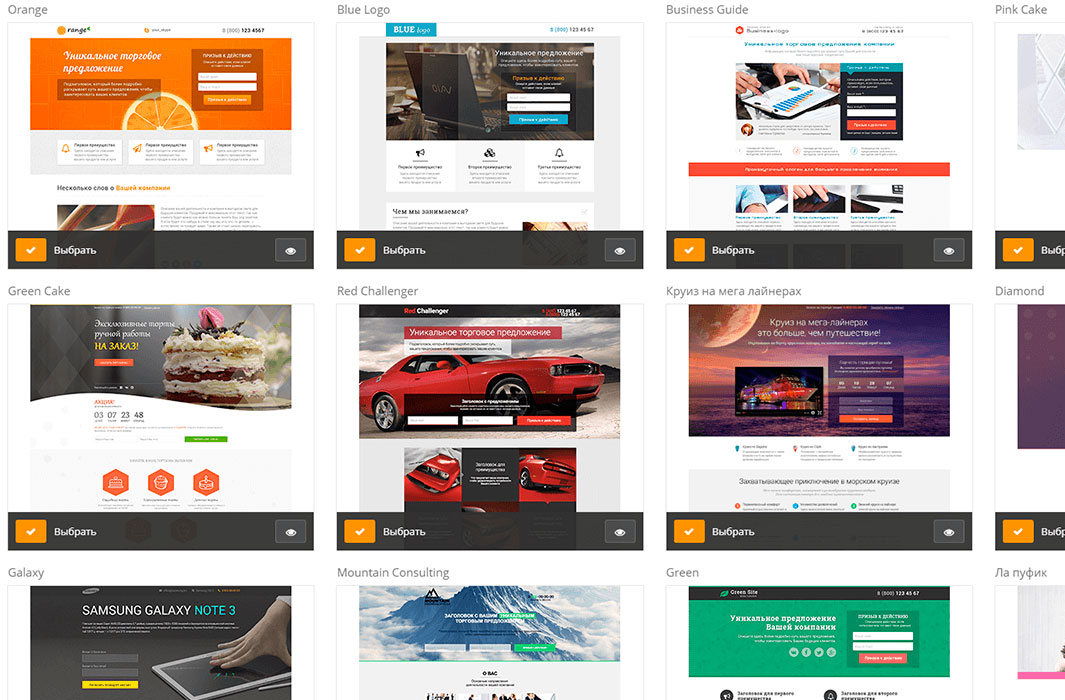 Multilandings
Using different subject queries to create unique engagement paths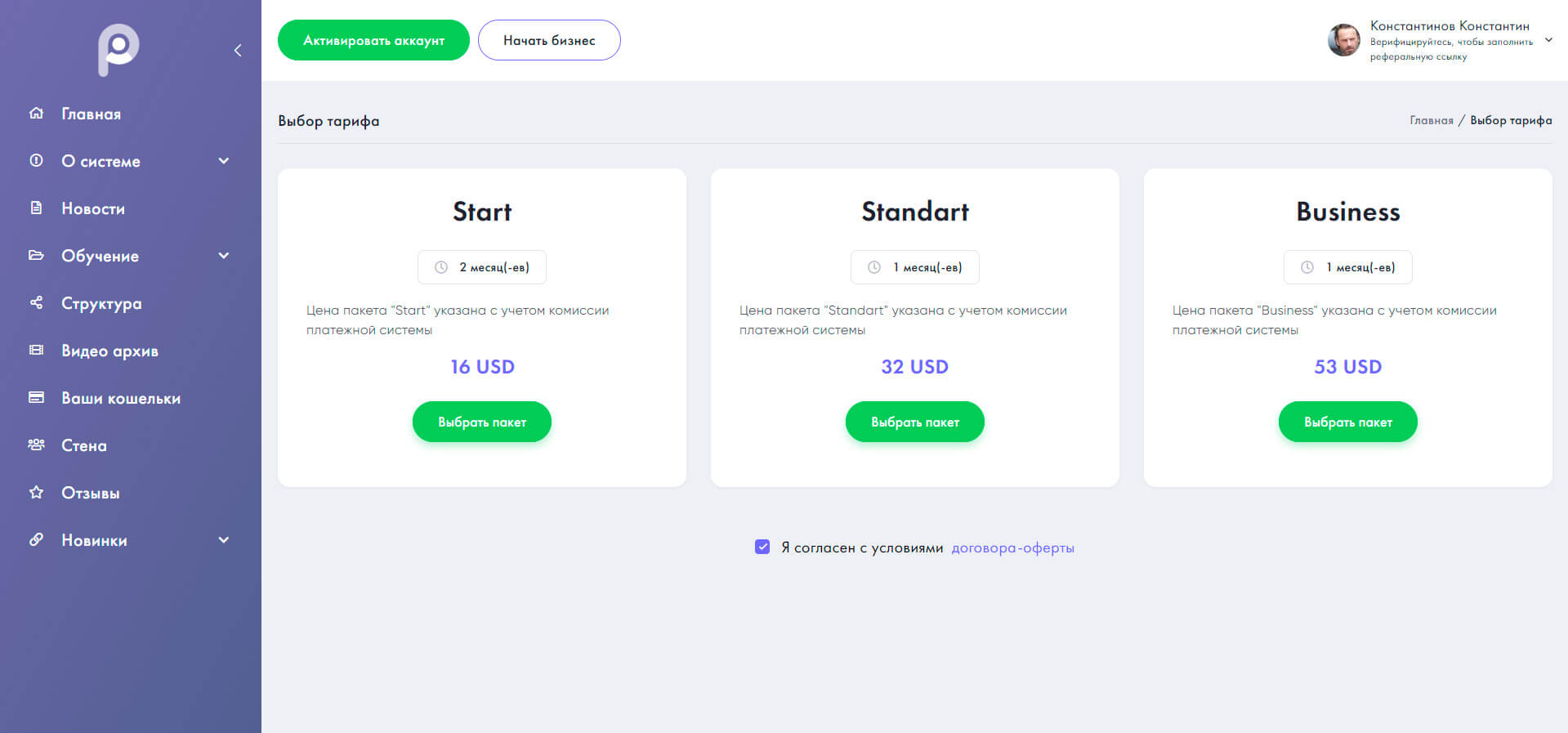 Monetization of the system
The possibility of additional earnings on payments of partners of your structure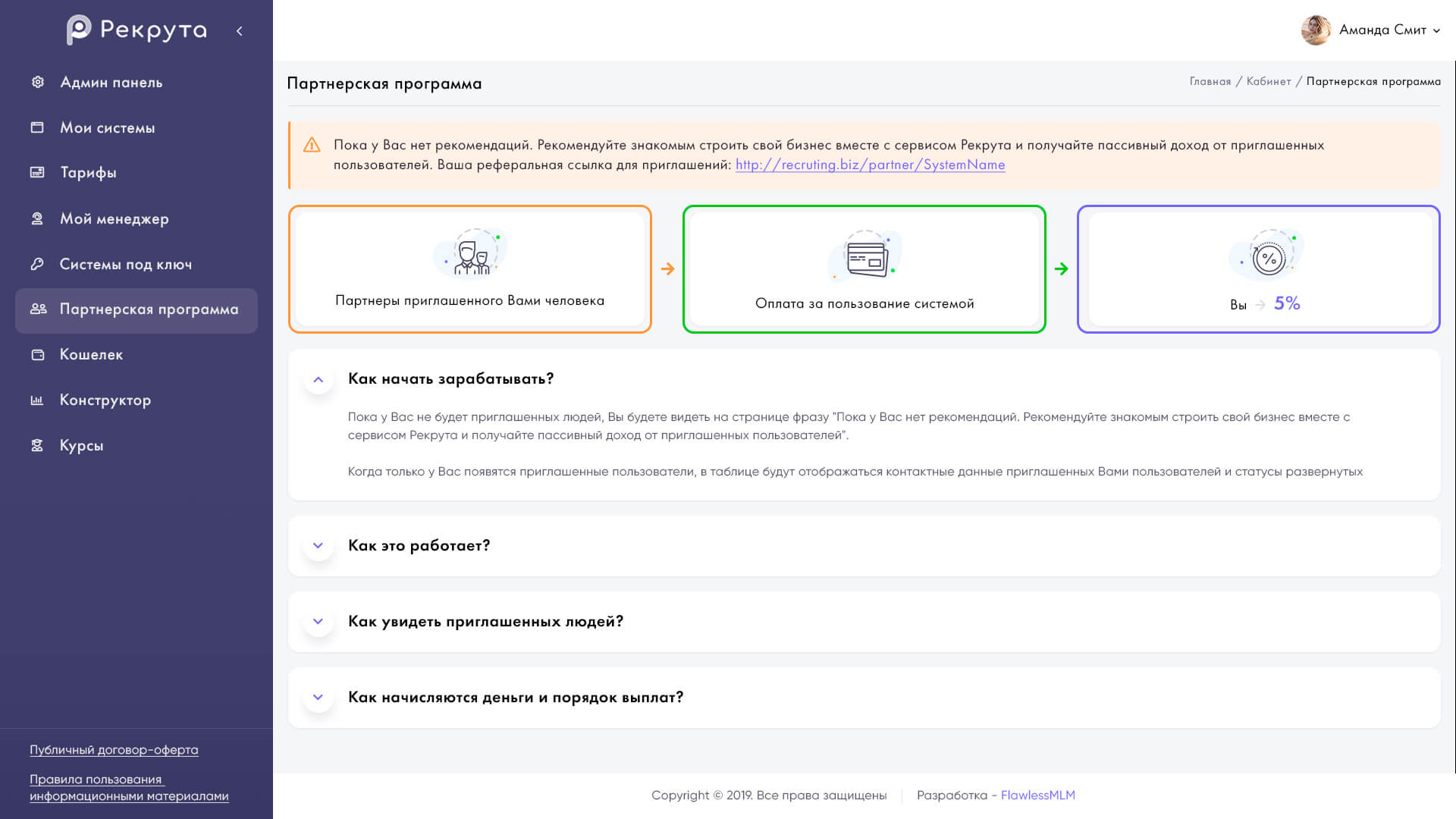 Affiliate Program
Additional earnings for you and your partners for inviting new candidates to the system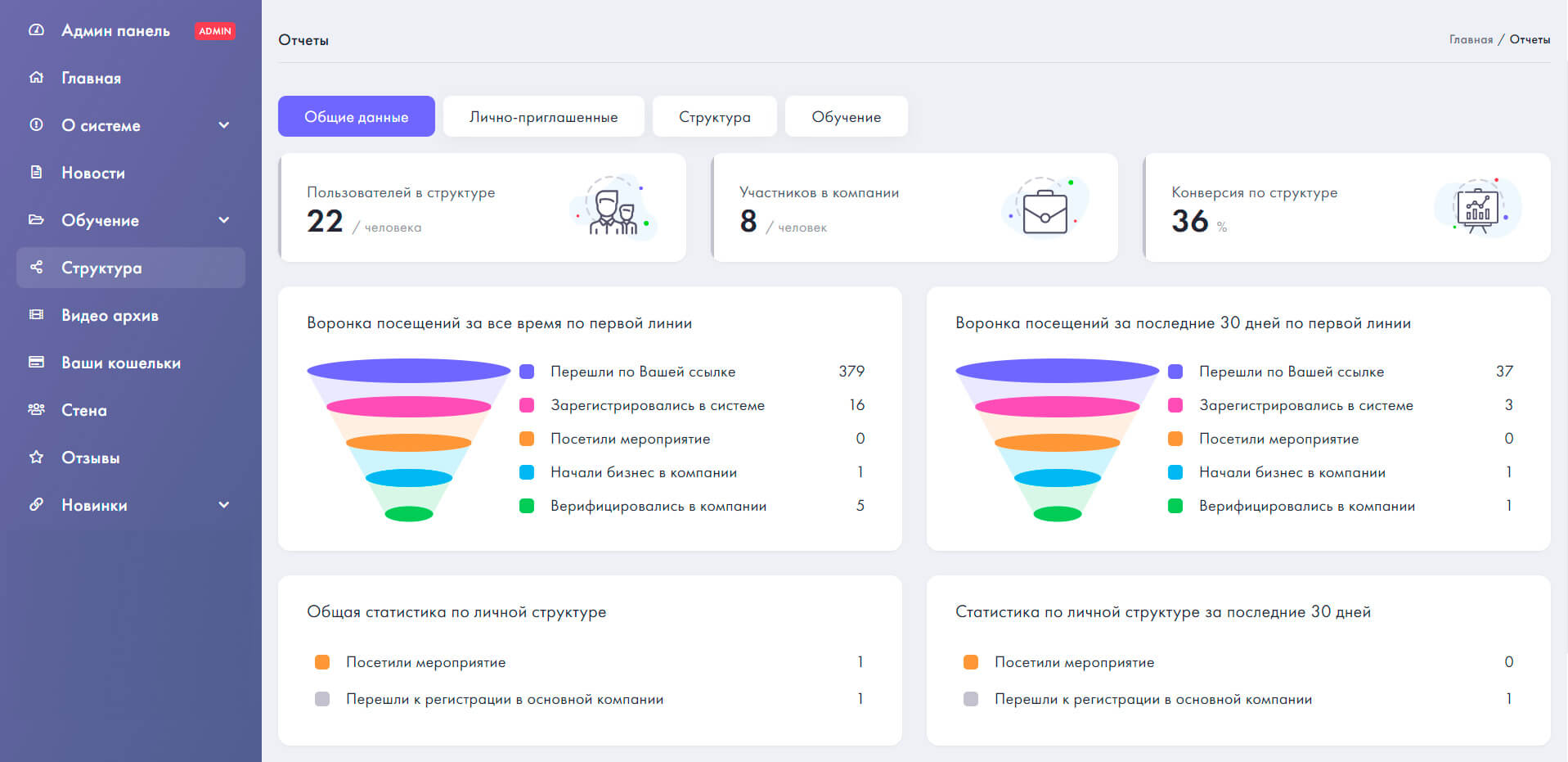 Structure reports
Tracking statistics about the structure of the company, its members and their statuses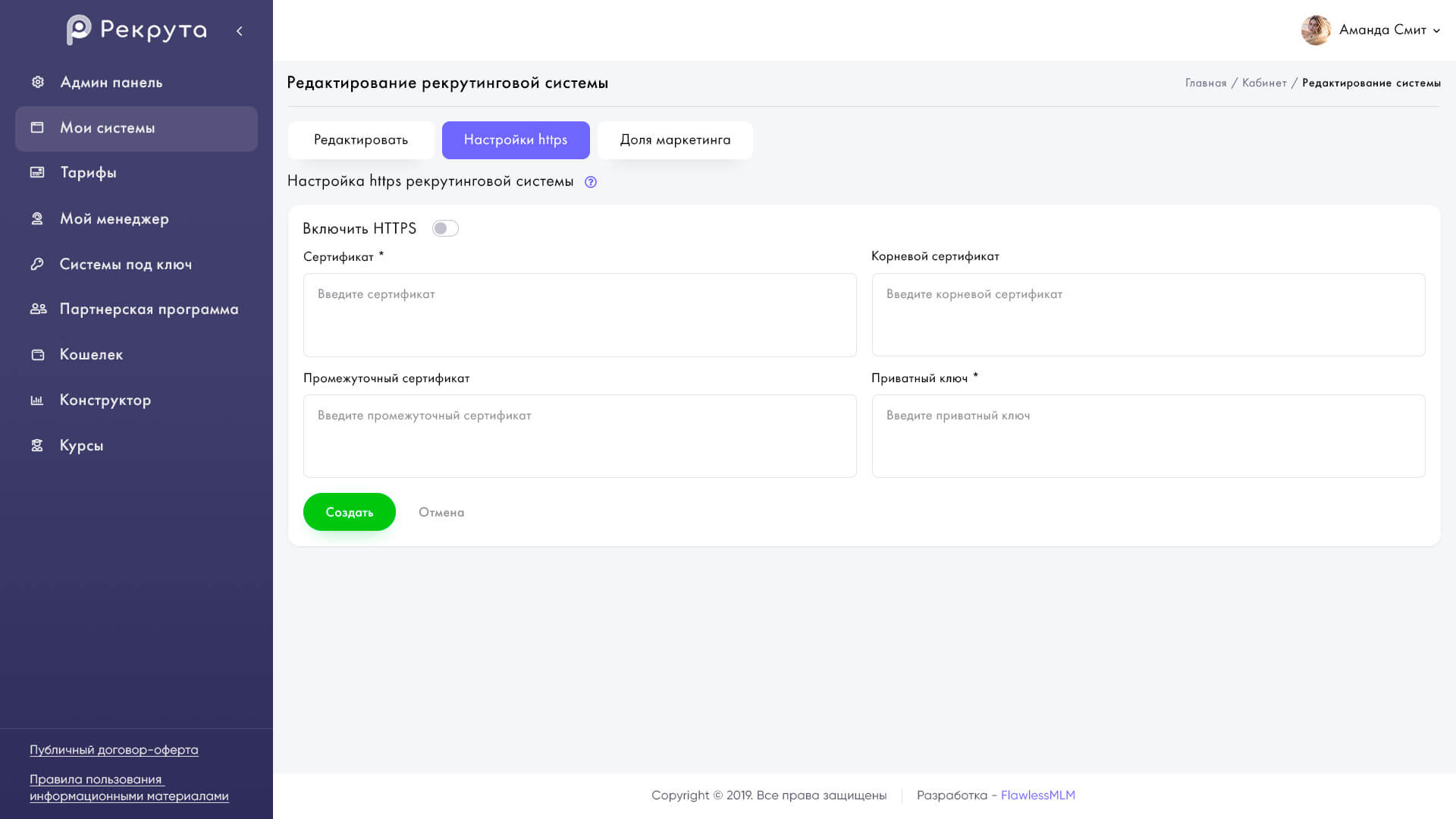 Domain name and SSL certificate
Personalization of the site due to the domain name and security certificate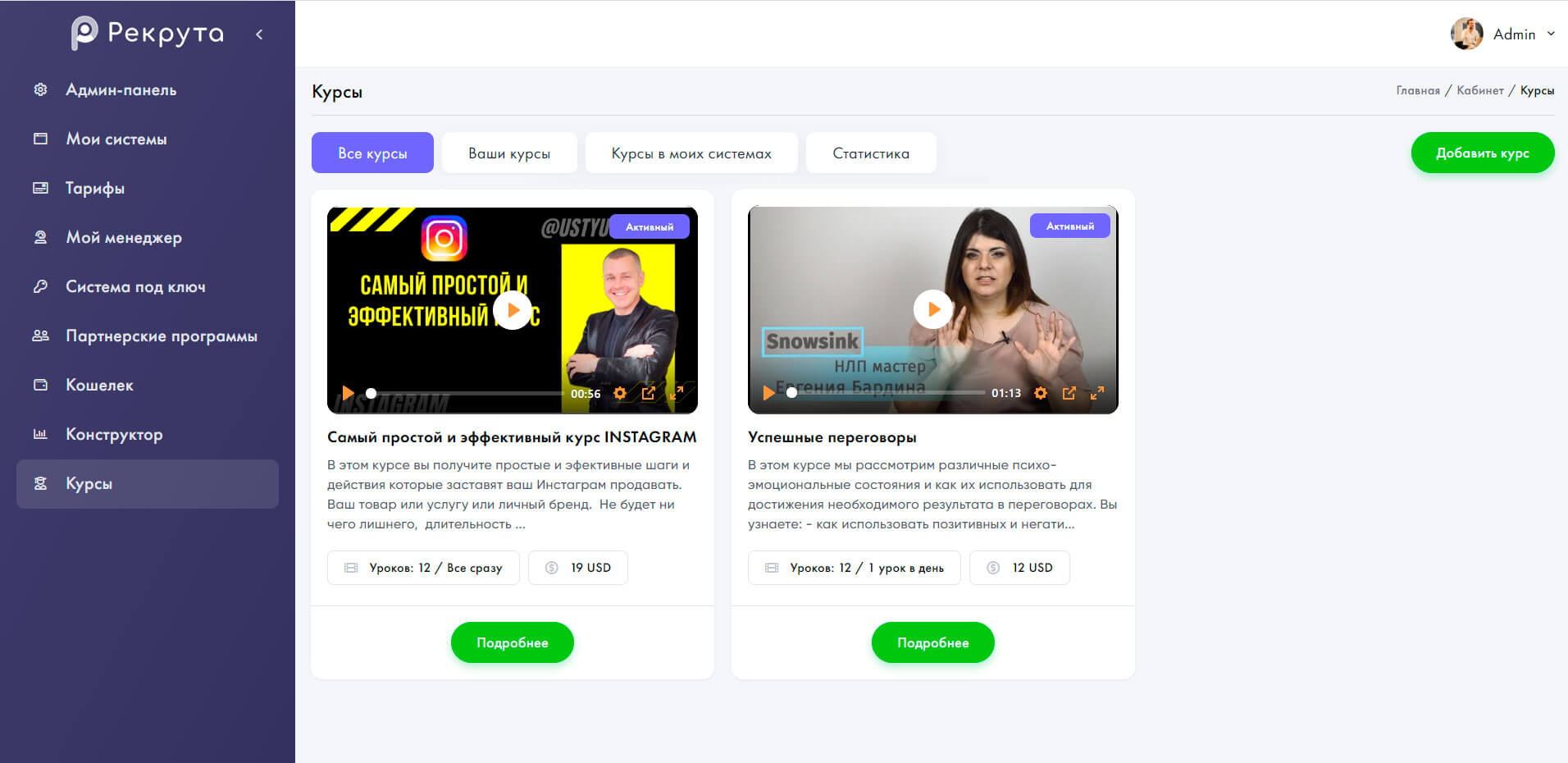 Training courses
An additional opportunity to earn money for you and your structure with the help of training courses
Our customers







Set up the platform once and get rid of a number of chores
How to do it?
If you wish, we can set up a
tailored

system

Register now and receive the "How to set up your own automation" checklist

Still in doubt?
Look at what Recruit gives
About our company
For 16 years, Flawlessmlm has been sought after for expert advice and quality software development in setting up an MLM business. To date we have completed over 280 projects in dozens of countries around the world and have over 140 dedicated employees.
In constant communication with TOP Leaders and owners of MLM companies we have found that they have a number of problems with their structure.
Hence the decision was made to create a Recruitment automation system that helps TOP Leaders and owners of MLM companies to teach the structure on the spot, monitor the progress of their team, understand the stage of potential partner involvement and to see if the recruitment process is failing.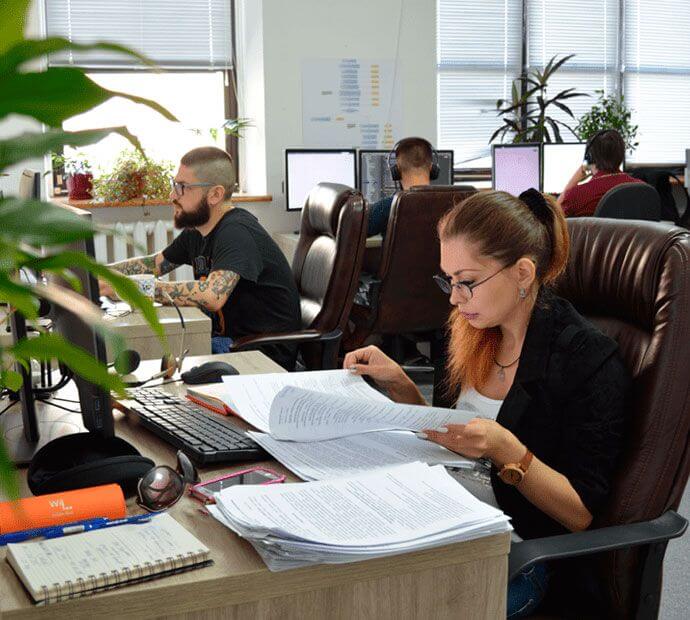 Still in doubt?
See what
Recruit
gives you